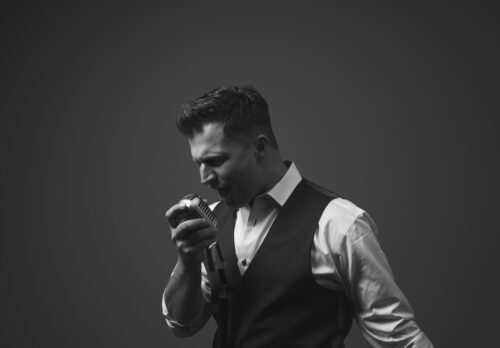 My introduction into the music industry got its jump start at "The Matty in the Morning Show" on Kiss108.  From the years of 2003-2018 you would often hear me conjure up a parody song that would poke fun at Kanye West, Rob Gronkowski, or any other celeb in the news, but most of the time the comedy arrows were directed at Billy Costa (I love that guy). There was a segment on the Matty Show called "Rich's Renditions" where I would take a pop song and sing it like Frank Sinatra and listeners would have to guess the song to win a prize.  More about that later…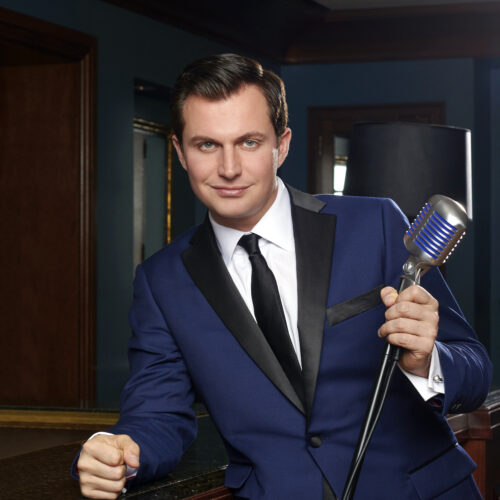 I could always sing but didn't start singing professionally until I was 23.  My skill at impressions would inevitably lead me down, to quote Frank Sinatra (another man I absolutely love), "that very long road".   When Lucky's Lounge in South Boston started Sinatra Sunday back in 2002 I felt like I had found my calling.  I tried every which way to be the "Sinatra Guy" at Lucky's but never got the gig.  They had three different singers during their Sunday night run.  They were all fine singers, but that night was not what I felt it should have and could have been.  Meanwhile, I kept busy developing my singing skills and focusing on my other musical passion, DJing, providing music for every type of event from pre-games at Fenway Park to beautiful destination weddings and corporate galas all over the country.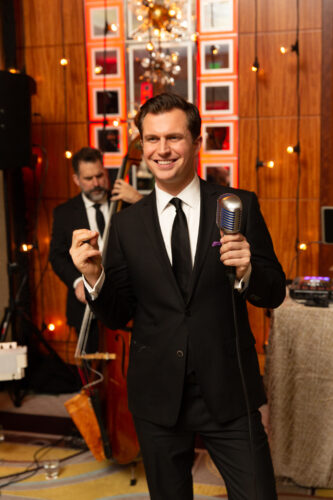 Lucky's discontinued Sinatra Sunday in 2017.  Shortly thereafter an all new "Sinatra Sunday" debuted at The Supper Club at Capo.  It also got a new singer and in my humble opinion, the right singer, me.  There is no doubt this is what I was born to do.  I made sure that when I took over Sinatra Sunday it would be legendary. It would be a night that would bring families together, a hero like date night for men, or a hang for the younger crowd who needed a sexy jump off spot.  This time we did it "My Way" and it became all the things that I dreamed it would.  We've had some bumps along the byway but saw it through and we are back …baby!
"….Baby One More Time"  is the smash hit from Britney Spears.  If only it could be sung like a Frank Sinatra song…  "Rich's Renditions" strikes again!  We are releasing that recording on May 6th.  Our Sinatra show has many unique segments.  One of them is called "Sinatrafy".  We take a modern pop song and arrange it as if Frank Sinatra would have sung it.  It's something my piano player Ron Poster and I love to do with our show.  We modernize the show in a classy way.  It's not a tribute show and we aren't pretending to be Frank Sinatra and Dean Martin.  We simply play the music the way the people want to hear it and give a unique modern spin on how those songs still relate to today, mixed with stories, jokes, and local flavor.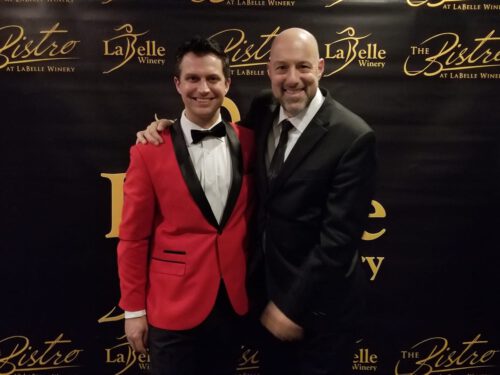 Ron Poster is the organist for the Boston Bruins and a very funny guy.  It's all about the audience with him and on that we see eye to eye.  We play the hits.  We encourage requests.  We want our crowd to get lost in the throwback world we've created.  Our show has developed at Capo and we have successfully taken it on the road.  We have sold out shows in MA, NH, RI, and Florida.  In March of 2022 we'll be on the American Queen for our first ever Sinatra cruise down the Mississippi River.  We offer escapism and who doesn't want that nowadays?  I love being able to provide that escape and live life again baby… One more time.
All images courtesy of Rich DiMare
**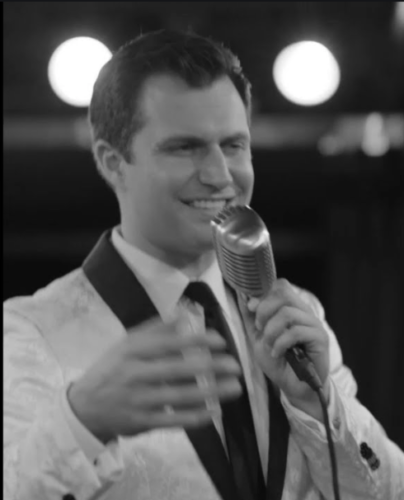 Rich DiMare is an American jazz singer who specializes in the Frank Sinatra songbook. He tours in New England and Florida and performs at private parties all across the country. In addition to singing he works in the Boston media market. Spending 15 years on the Matty in the Morning show on Kiss 108 and as a host on Boston 25's Zip Trips. Currently he produces content for Dirty Water Media on NESN and can be seen live at Capo every Sunday.