There is good news for the poker players of Massachusetts, as live games are set to return to the state's casino.
Patriotledger.com reveals that MGM Springfield is resuming live poker games, which means the other state casino, Encore Boston Harbor, will soon follow suit. Both venues closed during the recent pandemic, and when they opened, neither offered poker as an option. However, high roller here in Boston might have to wait a little longer to see a flop on the felt.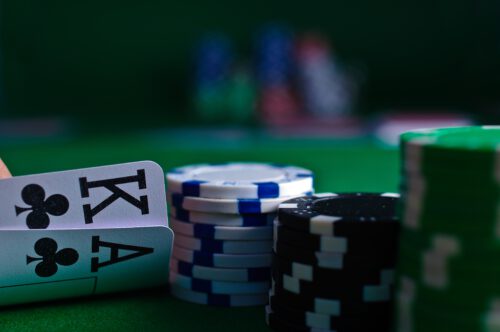 Massachusetts has a rich history with poker; our own Matt Damon is partly responsible for fueling the original poker boom with his role in Rounders, but fans of the game are limited to where they can play. Massachusetts is not one of the US states to have legalized online poker, according to Poker.org, so those wishing to indulge in a game must travel to one of the state's two casinos. Springfield's opening could prompt an about-turn for the Encore, who have suggested they may not immediately bring poker tables back.
"Based on current market conditions and the resulting need to prioritize space, Encore Boston Harbor will not be bringing back live poker at this time," it said in a July NBCBoston.com article. "If and when poker should return to Encore, it will likely be at a reduced capacity." It later emerged part of the problem was securing dealers to man the tables. However, doubtless, poker's relative lack of profitability compared to blackjack and roulette had something to do with it.
However, with MGM Springfield now offering live poker games, the Encore could find its hand forced, especially for the city's high rollers. The professionals of Boston may well be willing to travel the one hour it takes to get to Springfield to enjoy games, and if that's the case, some games are sure to return, albeit in the 'limited capacity' that the Encore suggests. Given that the Encore has now filled their poker room with high-performing slot machines, it seems there won't be a return to pre-pandemic poker when they do choose to offer a handful of tables.
"To be clear, we did not say never to poker," said Jacqui Krum, Encore Boston Harbor's senior vice president. "We have said just not at this time. We're constantly readjusting our offerings based on guest demand. Because of this labor crunch, reopening poker right now would necessitate the closure of other table games. We simply don't have the staff available to do both," she added.
Whilst it is easy to hide behind the excuse of in-demand dealers, the truth is poker is not entirely profitable at a base level. Researcher Anthony Lucas suggests that poker rooms within casinos are "somewhat notorious for their inability to produce competitive levels of profit per square foot," with many casinos now not bothering to offer poker at all.
The Encore has been performing well since restrictions have eased; they raked in $59m in July 2021. That was reflected in Springfield, where the MGM pulled in $23.71m. That resulted in a record $27m taxes and fees for the state, a healthy return given the restrictions of 2020.
However, to enjoy the longevity provided by a steady customer base, the Encore may now need to rethink its position on poker tables, even in a reduced capacity. That can only be good news for the Boston professionals who enjoy a game of poker at the end of their busy day.