Say Gerv? Do you think I need to get a flu shot or is it a waste of time? Mike, South Boston, MA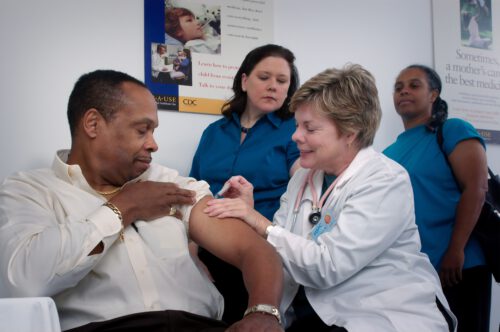 Mike, first we need a basic understanding of how the flu vaccine works and since I am not a doctor this will be very, very basic. The flu vaccine is designed to protect you against the most common strains of the flu for that particular year. So, when you get the flu shot your body starts producing antibodies that will destroy the virus if you get the flu. See it's pretty simple. The problem is that the viruses change or that the flu vaccine protects against viruses that are targeted to be the most common that year or the virus you get may not be the one you got vaccinated for. This is one of the reasons why it seems like the flu shot doesn't work. Oh and did I mention that vaccines are manufactured one year in advance? Now there are things you can do to avoid getting the flu and keep your immune system operating at its peak performance. You know, take your vitamins, drink milk, say your prayers (wait that was Hulk Hogan. Make sure you get enough rest (6-8 hours does the body wonders), vampire sneeze (when you sneeze or cough you do it in the inside of your elbow and you look like a vampire, haha that always makes me laugh), wash your hands with soap and water for 30 seconds or more. Now, all that being said, I'm getting my flu shot tomorrow. You know, just in case.  
Say Gerv? My wife says I'm a terrible gift giver, I never know what to get her. What can I do to be a better one?
Keith, Charlestown, MA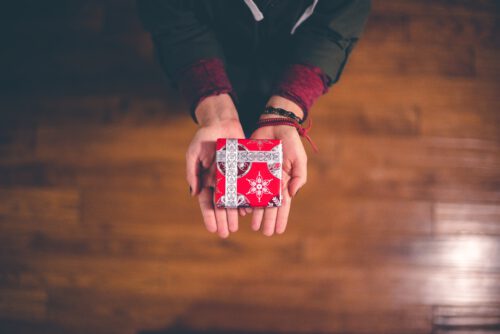 Keith, I've never understood how someone could be a terrible gift giver. I dated a girl who was the same way. She would always ask me what I wanted for my birthday and say I was so hard to shop for. That makes no sense to me. Keith you know everything about your wife so getting her a gift should be simple.  My ex could never understand how I always got her the perfect gift. Here's what I used to do. If I was out with my ex at the store and she saw something she liked I made a mental note of it. If she tried something on and it looked great, but she didn't buy it I made a mental note. If she was having a conversation and talked about something that she always wanted or wanted to do, I made a mental note. Are you following me here Steve? I paid attention, that's it. So when she opened up her gift and got that bottle of perfume she really wanted it made me look like a genius. Keith, I'm no genius, but I pay attention to everything. And paying attention to the details will take you far, trust me on that. 
Say Gerv? My neighbor puts up Christmas decorations in the middle of October, is this a violation?
Brian, Hyde Park, MA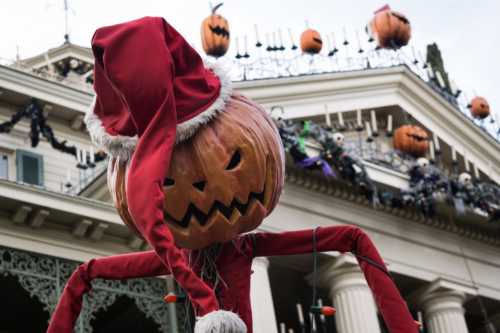 Brian, yes this is an absolute violation. First of all we haven't even had Halloween yet which technically isn't a holiday, but people still decorate for Halloween. Then after Halloween is Thanksgiving. Why people love to skip Thanksgiving and go straight to Christmas after Halloween baffles me. Thanksgiving is the Easter of the fall. It's a major holiday. For Christmas you might get one day off depending on what day of the week it falls on, but not Thanksgiving. You get two days off from work for it every year without fail. Yet people still disrespect it. Don't get me wrong, I love Christmas as much as everyone else, but Thanksgiving is all about family getting together. That inappropriate uncle we all have, the drunk aunt, your weed smoking cousin, your sister who's pregnant again, your crazy dressed Grandmom, your brother's weird girlfriend and that guy that isn't related to you but you call him uncle anyway. Why would you want to miss all of that? And I know Thanksgiving isn't as big a decoration holiday as Christmas, but October is way too early. Christmas delivers the gifts, but Thanksgiving delivers the drama!  
Say Gerv? Christmas is so commercialized. I think I'm going to stop giving gifts and just do something else and spend time with my kids. Good or bad idea? Laura, Roxbury, MA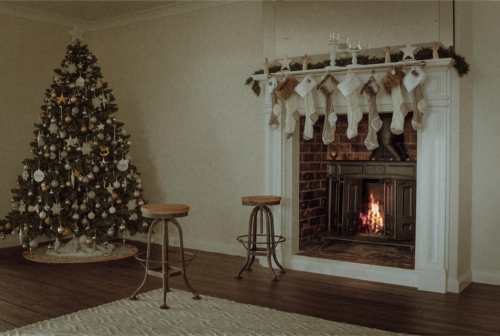 Laura, that's a shitty idea. Damn, you got me cursing and it's the holidays. Look I agree with you that holidays have become commercialized, but Christmas is a different type of holiday. It's about giving not receiving (and yes we know that's not what Christmas is really about, but just go with me here). And when it comes to kids it's all about the gifts. When I was younger my godmother always got me a gift for my birthday and Christmas. She never missed one. Do you know what I remember from my childhood? All those gifts she got me. It meant the world to me. My parents got my gifts, so did my aunts and uncles, but my godmother always got me the best gifts. As a kid I always looked forward to Christmas. Those are the feel-good memories that I still have with me to this day. So yes I get how you feel, but it's really about your kids.  You can do things and spend time with them any day. Those are things that you should already be doing. So why take away a holiday that they look forward to so much. Laura stop being a Grinch, buy those kids some great gifts and get into the holiday spirit. Merry Christmas to all and to all a good night!
**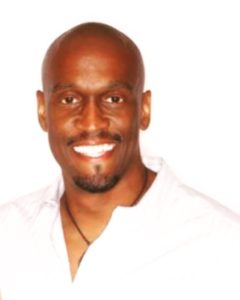 Gervase Peterson has made history as the first African-American male in the #1 all-time reality series Survivor. Hollywood is no stranger to Gervase as well after appearing and co-hosting with several national television programs.