During these scary and uncertain times, there is one thing that we can take solace in; the fact that none of us are in this alone.  Now more than ever we have watched as communities all over the world pull together to be there for one another during this pandemic. Let me say this, Boston is no exception.  No matter what our beautiful city is dealt with, we always rise together, better than before, and Boston Strong!  Check out what some of our local and neighboring community members have been doing to give back during this Covid-19 crisis.
First and foremost, thank you to every first responder and front line worker.  While many of us are afforded the ability to work from home during this time, our police officers, firefighters, medical professionals, and all first responders and frontline workers do not have the same option.  These selfless individuals make the decision every day to go to work and put their own health and safety on the line to protect the people of their community.  I thank you from the bottom of my heart for being a hero and showing up for us every single day.
Wicked Flannel
Molly and Ben St. Jeanne are small business owners of a  flannel-themed clothing company  in  New Hampshire called  Wicked Flannel.  During this pandemic, the young couple decided to give back by turning their store into a mask-making production in order to offer FREE face masks for those in need.  Molly and Ben have put time and care into each individual mask being sure to use high quality and breathable flannel every time, sourcing locally when possible. They informed us that flannel is actually one of the most effective fabrics for a face covering, especially since they add a fusible interfacing. To date, the couple has given away 3,700 free face masks! The majority of masks given away have been to people across New England but they have also been able to provide them for people in states as far as Alabama, California, Hawaii, Utah, Colorado, Washington, and Illinois.  If you would like to get involved or get a Wicked Flannel face mask, you can reach out to Molly and Ben at info@wickedflannel.com.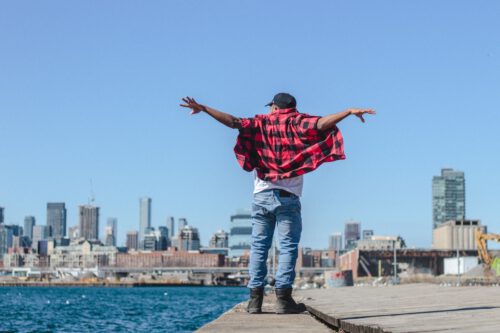 BMAX  #FITforaHERO
Official personal trainer for the New England Patriots Cheerleaders and  Owner of BMAX Fitness, Andy Berler created a real frontline fitness phenomenon when he decided to do something to give back to the health care workers spending their days on the front lines during Covid-19.  Berler made the decision to offer his workout videos for free to any frontline worker who was interested.  What started as an Instagram story asking if any of his social media friends wanted his free service, quickly caught the eye of thousands and spread all through the country.  Now known as the #FITFORAHERO movement, over 1,300 healthcare workers have received Andy's free BMAX workouts, amounting to over 10 thousand free videos!  When I asked Andy what made him begin this incredible movement he stated " We need our frontline healthcare professionals healthy so they can keep us healthy."  If you or someone you know is interested in joining this movement you can reach out to Andy Berler on Instagram @bmaxstrong.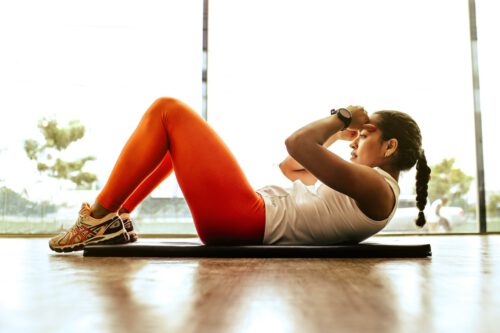 The Front Steps Project
During a time when leaving the house became less and less of an option, two Needham locals decided to put together a project that would promote both a change in the average day in quarantine and raise money for those in need. This project is known as The Front Steps Project and was founded by Cara Soulia and Kristen Collins.  The two made the decision to offer the service of taking photos of families on their front steps in exchange for an encouraged donation to their Needham community council.  With over 100 inquiries after the first 24 hours of posting their first session online, Soulia and Collins knew some other helpful hands would be needed to meet the demand. Locals Topher Cox, Caitrin Dunphy, and Kate King were quick to join the incredible movement and the group was steadily making their way through the Needham area but the fun didn't stop there.   With such a high success rate, over 450 photographers from all around joined in on the #FrontStepsProject.  To date, the movement has raised and donated over $1,500,000 to food pantries, hospitals, animal shelters, and more.  Thank you to every photographer and family who took part in this beautiful project.  If you would like to learn more about how you can donate or read the full story, visit https://www.thefrontstepsproject.com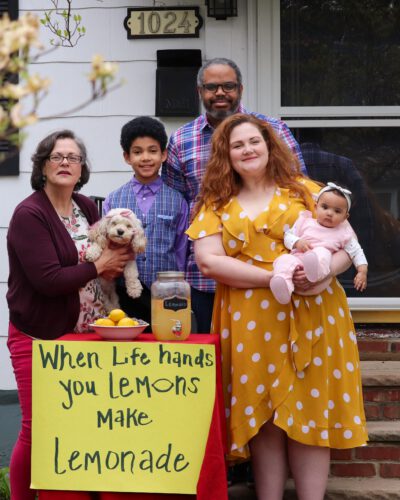 As always, thank you for taking the time to read about some local heroes.  If you or someone you know would like to have their nonprofit featured please reach out to me directly at alexandramarcello228@gmail.com or send me a message on Instagram @alexandra_marcello.
Stay happy, safe, and healthy!