How music and the loving memory of his mother have helped East Boston native Jimmie Espo turn the newly formed 617 Event Group into the biggest wedding & event company in New England. Would you believe they've only just begun?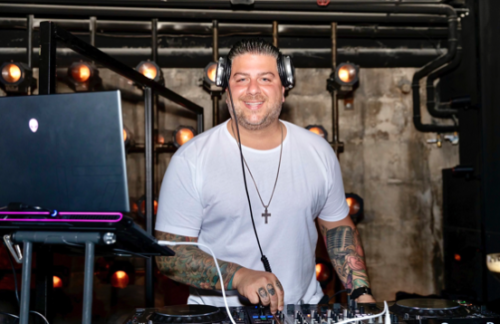 Just like the popular tune circulating through Instagram stories in the Summer of '21: "That's a vibe, yeah that's a vibe", Jimmie Espo, owner and founder of 617 Weddings + Events, is most certainly a vibe in Boston.
Espo (short for Jimmie Esposito) has been a disc jockey for 25 years in the Boston area with a career that spans spinning at some of the most popular Boston nightclubs to being the polished and proper master of ceremonies he is now at countless weddings all over the country.
Well known in the Boston area as one of the most successful DJ's in the private event industry, Espo has been mastering his craft for as long as he remembers.
"My love for music goes back to earliest memories," Espo reflects.
His original company, 617 Wedding & Events, is annually involved in over 800 events, he has been published in a variety of magazines, has co-authored two books, and volunteers his services to countless non-profit and charitable events yearly.
Among the many impressive accolades in his resume, you will also find the prestigious position of advisory board member with BostonMan Magazine.
With a portfolio unrivaled in Boston, the bottom line is that Espo and "his vibe" have been known to pack a dance floor since the mid-1990s.
Hailing from East Boston, Jimmie Espo is a man of humble beginnings. Some of his most cherished memories stem from his childhood in the beloved Boston neighborhood, bordering Logan Airport.
Jimmie is the adopted, only child of Jim and Bea Esposito, his Italian-American parents.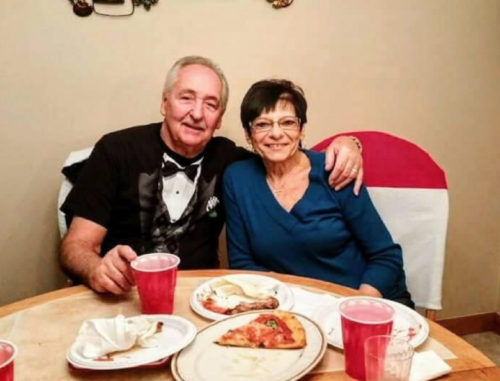 "My parents chose to have me. They wanted a child and they chose me and made me feel incredibly loved always."
Music was an integral part of Jimmie's childhood. His dad played an important role in Jimmie's love for music as the two of them would often drive around the city in the car for hours listening to 1950s/60s music.
"My life as a child was sports, school, and music," Jimmie fondly remembers.  "My parents were strict, and homework/school came before anything else."
Jimmie's parents were heavily involved in their local East Boston Catholic church, Our Lady of Mount Carmel, which was central to many Italian-American families.
Ever the dedicated Catholic, Jimmie was an altar boy until he was 21 years old.
"My father used to grab the microphone at church parties while rocking out for the guests and admired me for that (being one of the oldest altar boys in the Catholic Diocese.) He noticed how it made everyone smile and wanted to bring that same joy to part-goers everywhere."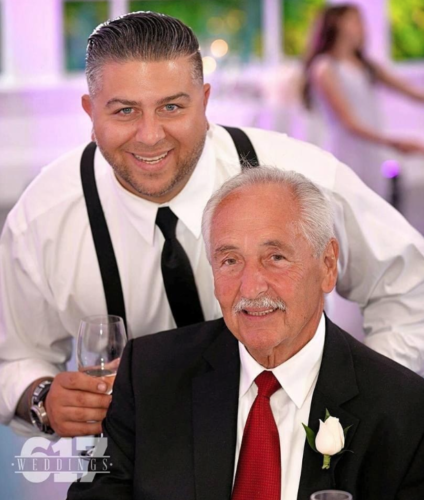 Time marched on and as Jimmie became a young adult he soon met the late John "Cecil B" DeMille, who would forever change his life.
DeMille, a local East Boston DJ, first connected with Jimmie at a neighborhood party in the late 90's.
"John taught me everything I know," Jimmie reflects. "I would not be a DJ without his influence."
DeMille, sadly passed away in early spring 2021, but the impact and impression he made, not just on Jimmie but many throughout East Boston and the surrounding neighborhoods will live on forever.
"As much as anything else, John taught me how to vibe with the energy of a room," Jimmie states. "He had this warm, contagious smile and always wanted to make sure the crowd was always smiling too. He is deeply missed."
Jimmie began to utilize this new found knowledge and spin tunes at local church and sweet-sixteen parties to get his name out there.
People in the area loved his "vibe" and with the help of his new mentor, John Demille, before long he began to book established venues.
One of his earliest favorite gigs was at a club called "The Vogue."
"The Vogue was filled with an older crowd," Jimmie fondly remembers. "I definitely learned a lot about music by playing some of the older records my parents used to play and earn the respect of generations that came before me."
Soon word was out around the nightclub scene that there was a rising star new DJ in town: Jimmie Espo.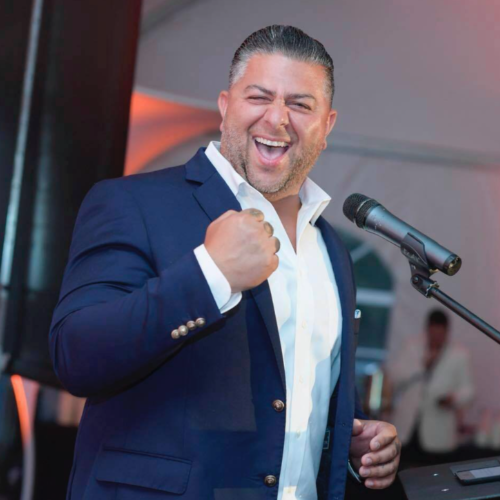 This ultimately led to his next phase, weddings and events, an arena he thoroughly enjoyed then, and still does now.
"Around this time my biggest accomplishment in life happened. I opened my own company. It was not just a side hustle like most DJs in the industry do with this type of job. Instead, it was a full-time career," Jimmie explains. "I was a business owner and am so grateful of what a success Bostonians have helped my company become."
In 2021, Jimmie expanded on this success by joining forces with two partners, Adam Averback and Brad Brodie, owners of Party Excitement© to form the largest independently owned weddings and events company in New England.
Having known Adam and Brad for years, Jimmie developed both a friendship and admiration for the ethical business practices the duo diligently exhibit.
"They are the type of guys who focus on what they can do for you instead of what you can do for them," Jimmie humbly says.
Collectively, the trio formed the newly minted 617 Event Group©.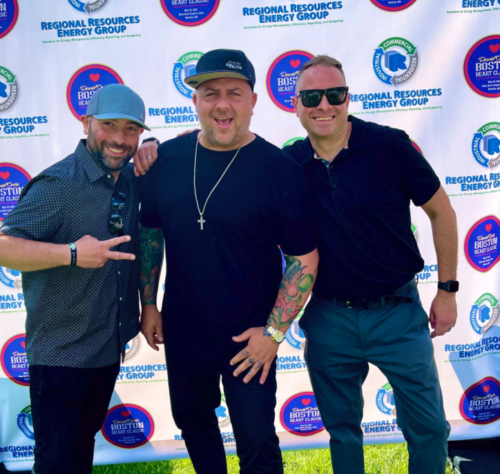 "I couldn't be more excited to be co-owner of The 617 Event Group with Adam and Brad," Jimmie beams. "Together we bring years of experience, energy and Vibe to events in Boston and beyond."
Like many small business owners, Jimmie felt the pressure and uncertainty of being an entrepreneur during the recent pandemic.
"It was like floating on a river by myself with no one to help me row the boat," Jimmie describes. "It is nice to have two amazing people help me that I can count on!"
Reflecting back on the journey of how he got to where he is today, Jimmie remembers the pain of losing his mother six years ago after a courageous battle with cancer, and ultimately the strength he continues to gain to this day from her in Heaven.
"My mother was my idol, my role model, my best friend, and my everything. She taught me empathy, kindness, how to be caring towards others, but to always stand up for what I believe in."
Jimmie honors his mother's memory by donating his time at numerous events in the Boston area that support women's health and finding a cure for Cancer. Jimmie's mother, undoubtedly, is his biggest motivator in continuing to provide joy and good will in people's lives.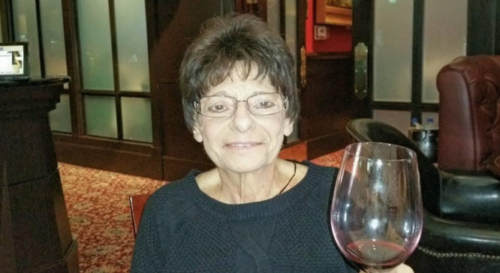 "Without my mother, I am nothing," Jimmie emphasizes. "She reminds me daily from Heaven to do my best and to do what's right. She always wanted to make people smile. I hope that by trying to make others smile with my music, she too is smiling."
Asked what defines "Jimmie Espo" as a man he responds that to be known as a man who is dedicated to his family, who is respected, who is extremely loyal, and of course: A BostonMan.
What does being a BostonMan mean to Jimmie?
"I grew up in a school yard. My parents instilled a spirit in me of never taking no for an answer, getting back up when kicked down, and always fighting for what's right. I feel Boston, in general, as a city, has that same fighting mentality and the ability to adapt and transform depending on what the current times call for. Bostonians, deep down, believe and try to do what's right."
Jimmie loves the vibe in Boston. To Jimmie, Boston's cultural diversity feeds the entertainment scene making it an inspiring and accepting place to be.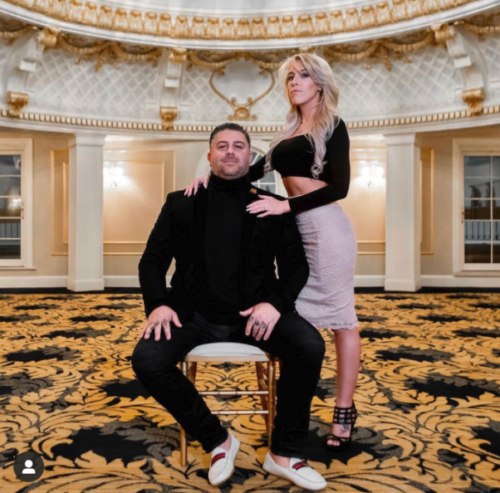 So what inspires Jimmie Espo? In short, healthy competition, and the desire to always make his mother proud while she wathces over him in Heaven.
"I thrive on being better than I was yesterday, not being 'the same old game'.. I want to be a leader in the entertainment industry. And most importantly, I always want to make my mother proud. I want to lead a life the way her and my father raised me, always help others, and be the best man I can."
Jimmie admits he does not really have a "Five Year Plan" per se, but that all of his future plans involve being happy and making other people happy because he knows all too well that life is short and precious.
And about that COVID fiasco that robbed us of 16 months? Jimmie explains it had both a negative and a positive impact on him.
"The entertainment industry was one of the first to close and last to open and there was very little support or guidance provided to people in this industry during the pandemic," Jimmie points out.
"We survived, which is a testament to the client/staff relationships we have forged over the years. People in our industry were offering space, such as warehouses, for us to work out of and share. It humbled me and taught me not to get too high on myself. It taught me resilience, kind of like when I was growing up in East Boston and the bigger kids smacked me around."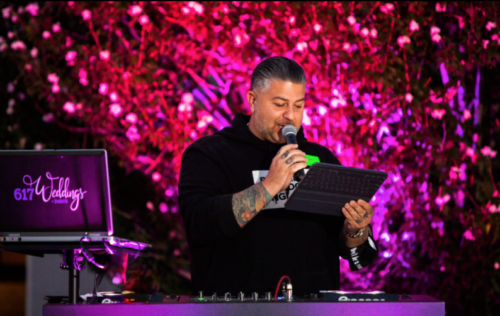 Above all else, Jimmie and The 617 Event Group plan to continue to transform lives through music.
"I love to pack a dance floor with smiling faces and have people truly live in the moment and be present, while they create memories with their loved ones. That is the root of what my parents instilled in me: to make people smile and to share loving moments with those closest to you."
Further, Jimmie is dedicated to doing his part to help rebuild Boston after the pandemic.
"Music can unite a city in so many ways," he theorizes.
As Tavares sings in one of their most popular songs, "Don't Take Away the Music" Jimmie Espo and the 617 Event Group promise to keep making Boston smile for years to come.
A smile, undoubtedly, shared by Mom in Heaven.