Say Gerv? I'm 30 years old and I don't like getting dressed up when going on a date. Do I really need to own a suit?
-Gilad, Boston, MA
Gilad, why don't you like getting dressed up? You sound like a 12 year old. I'm not telling you to throw away the jersey, t-shirts and pull overs. I'm saying it's time to add to your wardrobe and let your grown up side get some love. Let me put it to you like this. Do you know how a man reacts when he sees a woman in lingerie? That's how a woman reacts when she sees a man in a suit. You've heard the saying "the suit makes the man". Well, it's true. Every man should own a custom made suit.
Now look I know everyone is on a budget and money is tight. You can find a deal for two suits for $100. Look, if you took that deal I wouldn't be mad at you, but that's not the way to go. If you're going to buy a suit you might as well do it right.
Here's a couple of tips to help you out. When you're going on a date no flannel shirts. No jeans, unless you're going to a movie or the local bar or the occasion calls for it. Wear a pair of slacks (black is best because you have more options when it comes to shirt colors), a tailored shirt, sweater or V neck. Better to be overdressed then undressed.
Remember you're trying to impress this fine young lady and if your gift of gab, smell and manners aren't quite as refined yet, you might as well look good. You want to be different than the other schmucks that she's dated in the past. And seeing how she's not with any of them now you probably don't have to do too much work.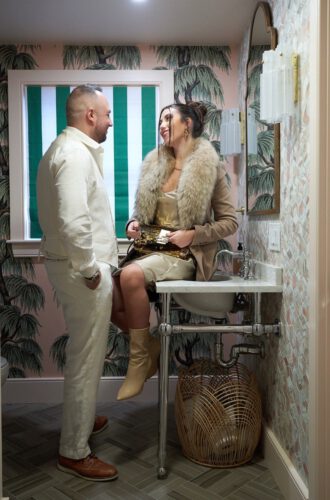 Now I can only assume if you're taking a woman out on a date you must like her so why not pull out all the stops. I know women are very independent today and can handle their business, but chivalry isn't dead. Take her to a nice restaurant, open the door for her, order her drink, compliment her, pick up the tab and look good while doing it.
A custom suit is cut based on your exact measurements, talk about fitting like a glove. This will give you a suit that fits your body type and style. Look Gilad, us men are just as vain as women. We know what we don't like about our bodies and we try to hide it with clothes too.
A custom suit can do just that, but more than hide, it will emphasize what you love about yourself and let the world see it too. If you're unsure on how to go about finding a custom suit to match your style, Gilad, hit up Wave + Woven stylist and CEO Amanda Vargus. She'll set you up right.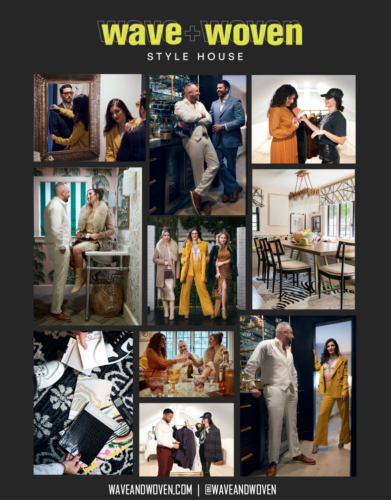 Say Gerv? I'm not in the best shape since my college football days and I feel self-conscious being naked in front of my girlfriend even though she says I'm fine. Is she being honest with me?
-Don, Boston, MA
Yes Don, she's being honest with you. Your Pillsbury dough boy physique is real. Your man boobs are real. Not being able to see your feet when you stand is real. You're feeling self-conscious for a reason and it's because you don't have that Adonis body from when you played football in college.
I'm sure your girlfriend loves you the way you are, but it's obvious you don't. So do something about it. If you're unhappy make a change. Start going to the gym and change your eating habits. The key is consistency. You may not see results right away, but stick with it and the change will happen.
Also you shouldn't be doing this for your girlfriend, you should be doing this for you. Make a change because that's what you want not what she wants. It's all about being comfortable and happy in your own skin no matter how much of it there is.
If you need a few pointers and a little motivation to get started Don, check out Margaret Cresta's Next Level column in this issue of BostonMan Magazine. She'll have you feeling (and looking) better in no time!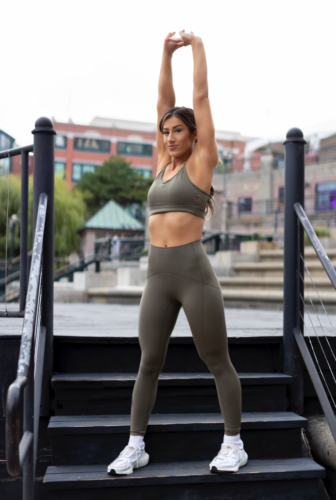 Say Gerv? I'm balding and I don't want to shave my head, but my friends say I should. What should I do?
-Paul, Woburn, MA
Paul, we as men love our hair. It defines us. It embodies us. It's what makes us who we are. We feel like we have the weaknesses of Samson, our attraction to untrustworthy women and our locks. But that's all lies when it comes to balding hair. Paul, what are you holding on to it for? It starts at your ear goes around the back of your head to your other ear.
When people look at you from the front you already look bald then you turn sideways and we get a glimpse of the five o'clock shadow on your head. You can't grow it long because a bald head with a mullet isn't cool. You can't braid it because wearing braids on just the back of your head is even less cool.
It's gone. Paul. Say it with me "My hair is gone!" Don't you feel better now? So, shave it all off. Embrace your baldness. Women now a days love a man with a bald head, trust me I know. Grow out the mustache and goatee to add to the look. You don't believe me then just look at the picture the bottom of this column. Yes Paul, that's one sexy man!
Of course Paul, if you must hold on I suggest you do as BostonMan Magazine Summer '22 cover Christian Fauria did and go visit Dr. Matthew Lopresti at the Leonard Hair Transplant Associates in Newton. He'll take good care of you!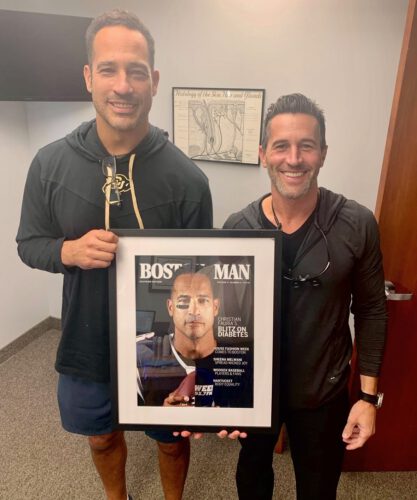 ***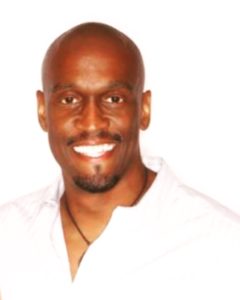 Gervase Peterson has made history as the first African-American male in the #1 all-time reality series Survivor. Hollywood is no stranger to Gervase as well after appearing and co-hosting with several national television programs.