Welcome 2020!
Not only is a new year, but we are entering a new decade.
Though styles shift now and then as the times change, the characteristics of a well-dressed man generally remain classic. Of course, not every man has the essential pieces in his closet, and not every man is "created equal" in the world of fashion. Seasons change, trends flux and what's 'in' one day is 'out' the next.
I could name at least 30 wardrobe essentials that every man needs, including but not limited to trench coats, cashmere scarfs, a good selection of pants and socks and a leather jacket but I will keep it to 5 essentials, that in my opinion should give your wardrobe a firm foundation. Invest in well-made starter items and you can easily add new colors, patterns, and styles into the mix as trends and seasons dictate.
A Perfectly Tailored Single-Breasted Navy Suit.
As I have previously pointed out, it's all about the fit. It is imperative that our clothing fits us well. Make the tailor your best friend. Sometimes we spend money on a designer suit and forget to adjust it to the perfect fit for our body. The right alterations will make you look like a million bucks. An expensive suit or designer label won't necessarily guarantee that. I say invest in a designer navy suit before you go for the black one. It is more versatile and it will take you from the boardroom, to a wedding, to a casual-chic weekend party when pairing the jacket with khakis or your favorite pair of jeans. A high-quality navy blue single-breasted suit will never let you down.
Dark Denim Jeans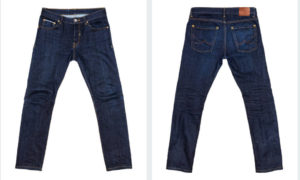 You can look stylish through the years to come in a pair of straight-cut, dark denim. Sure, designer ripped jeans and extra skinny styles are on-trend. Don't be tempted and put those down. Remember we are talking about essentials here. Those can be added to your fashion repertoire later on, as long as they fit your lifestyle, body, and most importantly your age! Remember, brand is less important than fit and style.
A White Collared Shirt
Invest a bit of extra money into a classic white work shirt and you'll reap the rewards. It should be tailored as well, otherwise, it could look unkempt and over-sized. Look for one that fits snugly at the neck, but not tightly, and allows you to move your arms, shoulders, and elbows without restriction. Most shirts sizes include arm length. Do not overlook it. It is there for a reason. Once you've nailed the right fit, you can start gathering some in other colors, like blue.
A Pair Of Oxfords For work, For Weekends, For Life.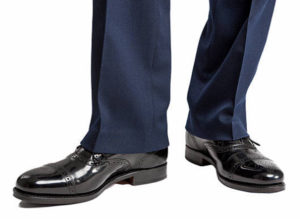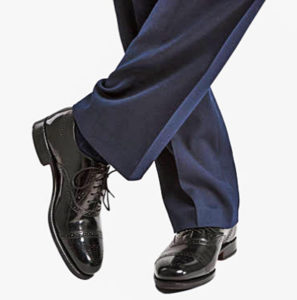 A pair of professional oxfords can never steer you wrong, particularly for formal wear. Choose something in black or brown leather (browns shoes are perfectly acceptable to pair with navy clothing) –they can look just as great with suits as they can with khakis and a sport coat. Loafers, which give you a more dressed down look, can come later. Make sure you keep your footwear in tiptop form. Wearing worn down and beaten down shoes can instantly ruin your whole ensemble. Unfortunately, this is such a common mistake most men make when dressing. Fellows, people see the overall look. Just because is by your feet doesn't mean it goes unnoticed.
Loungewear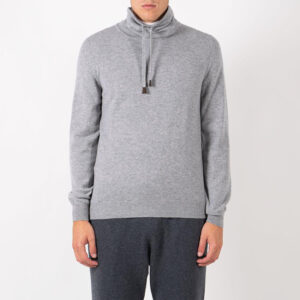 Where casual meets comfort. It is an off-duty essential. As excellent worn to the gym as it is beneath a double-breasted camel coat. Excellent for traveling too. Nowadays there is a vast selection available for men. Whether is a crew neck or a hoodie, designers have stepped up the game when it comes to this unassuming style. Luxurious loungewear for men is now attainable, affordable and a modern wardrobe must-have. Feel comfortable without sacrificing style. Treat yourself and go for cashmere. You deserve it!
Bonus Essential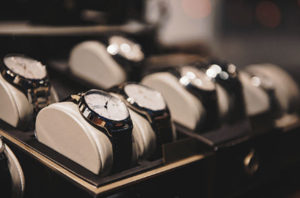 Like I said at the beginning, not all men are created equal when it comes to dressing. Fashion is what you buy, style is what you do with it and it is important we don'T stray from who we are. You might be a hat guy, or maybe you are well known among your crew for your colorful socks. Are you often described as "the guy that wears bow ties"? I like to think of myself as someone who saves the world one pocket square at a time. Wherever your love affair with fashion resides, make sure to make it an essential part of your wardrobe, as it is what sets you apart. This includes watches. Never underestimate the power of a good accessory.
**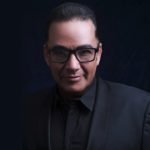 After a quarter century with the Boston Herald, Gustavo Leon left the publication as managing editor/creative for print and web, where he spearheaded a broad array of design initiatives across the paper's print and on-line platforms. A graduate of the New England School of Art and Design at Suffolk University, he had worked at the newspaper since 1994. In addition to overseeing redesigns at the Herald, JobFind, and Women's Business Journal, Gustavo also created the look for the Herald's Hot Shots, GoodLife Magazine, Champions special sports publications and the innovative Herald Radio.