ACCESSORIES MATTER
In a world where face masks are a MUST-wear accessory, we can still add fashion pieces to our everyday summer situations. I must admit I am an accessory kind of guy. Pocket squares — as it has become a trademark of mine — lapel pins, tie bars, scarves, messenger bags, colorful socks, designer belts and statement footwear belong in my wardrobe. I welcome them all!
Here are two of my favorite seasonal picks:
HATS (Fedora and Trilby Styles)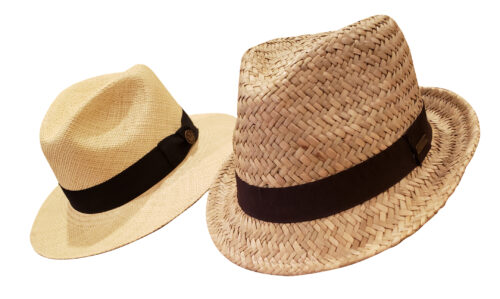 From baseball caps to Fedoras, headwear have cemented themselves as an accessory to every man's fashions. They are a versatile, functional and stylish addition to any look. And although hats are more common during the winter season, a summer Trilby have become one of my favorite accessories under the sun.
As I got older and more comfortable with fashion, I started to experiment in search for headwear, let's say, more elevated. Remember those old 50's movies where everyone looked so sharp? Hats were an essential part of gentleman dressing. Whether you want to admit it or not, the Fedora has stood the test of time. But being one of the most polarizing men's accessories, we mostly see them worn at derby events or costume parties. While you don't have to look like a gangster, the idea is to improve your already found style as Fedora's cousin the Trilby has become a hipster staple item at the present.
Other than baseball caps, many of us feel a bit silly in hats, due to unfamiliarity and self-consciousness. Most men are a baseball cap kind of guy. I own many myself. We throw one on to either support our favorite sports team, or to complete that conventional weekend look. Maybe we want to conceal unkempt hair or just wear them for protection. Some do a "Snapback" (worn backwards) to add an effortles yet instantly cool vibe to any outfit. Whatever the reason is, if baseball caps are part of your fashion repertoire and make you comfortable, carry on as you must be you at all times, a non-negotiable rule when it comes to dressing. The goal is to expand your fashion horizons. Those who recently jumped in the Fedora or Trilby bandwagon usually do it to look cool, in the name of style. I will add, a hat will keep you warm, dry, and sheltered from the sun all while looking great. But like anything available in the market, sporting the wrong accessory will make you look wacky. The key to looking good while wearing a hat is choosing one that is noticeable — but not noticeable silly. It must look effortless.
A Fedora has a wider brim while the Trilby hat — often confused with the Fedora — has a taller crown and it's more used as a fashion statement rather than a functional hat, when worn at the back of your head. Both are a fantastic wardrobe addition.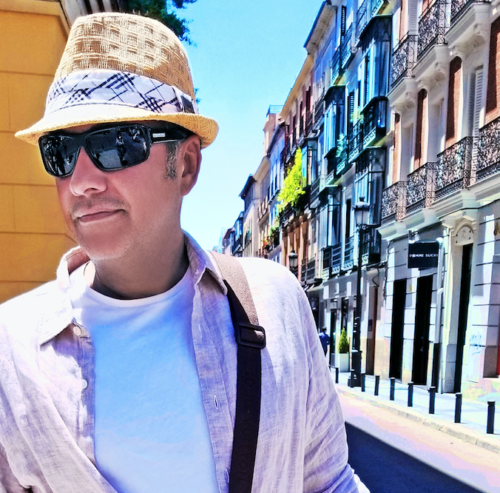 Should you want to start wearing a Fedora or Trilby, keep it simple at first. Start with neutral tones. Don't go for a matchy, matchy approach with the rest of your ensemble as too much of the same seldom works. It can look great with a sports jacket, long pants or shorts. Wearing a Fedora or Trilby can dress up a t-shirt and a pair of jeans. Done the right way, will spice up any outfit. No one is too old or too young to wear one. A hat can finish off any casual, classic or eclectic look ensemble in a simple yet inspired way. If new in the game, consult a professional that can complete the look according to your style and interests.
Just as collar widths, lapels and ties, hats should fit your frame. I'm talking about your head shape, face and shoulders. It's all about proportions. Like finding that perfect pair of jeans, you need to try on a few models to see what works. You will develop a personal preference. Call it comparison shopping. Some hats might and will look better on you than others. Not all hats are created equal. As with anything new, it takes a bit of getting used to.
Good luck, and if you decide to give it a try, hats off to you!
ESPADRILLES
Lightweight and versatile, espadrilles are the perfect slip-on-and-go summer shoe. Just like fedoras are an elevated option to baseball caps, this footwear is a great alternative to open toe sandals and flip flops; after all, not everybody wants to see your feet, even during social distancing.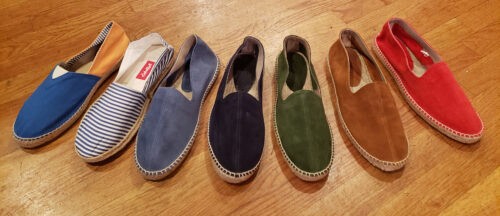 Casual chic, espadrilles have been around for centuries. Originated in Spain, and more popular than ever, they are usually made of breathable canvas or cotton fabric with a flat sole of rope. Nowadays they are available in suede and other interesting textiles and textures. A myriad of patterns and colors as well to accomodate any demand. These deconstructed shoes are great for travelling too as they are astonishingly compact.
Wear them to brunch or to a summer wedding as they can be easily styled up as a worthy companion to an unstructured linen suit.
If you don't own one, buy a pair and thank me later when you order your second set. I was introduced to them many years ago on a trip to Venice during my teens and became an avid fan. I stopped counting at 30 pairs.
Break out of the monotony of your flip flops, with this stylish alternative. It is the ultimate summer slip on.
**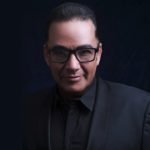 After a quarter century with the Boston Herald, Gustavo Leon left the publication as managing editor/creative for print and web, where he spearheaded a broad array of design initiatives across the paper's print and on-line platforms. A graduate of the New England School of Art and Design at Suffolk University, he had worked at the newspaper since 1994. In addition to overseeing redesigns at the Herald, JobFind, and Women's Business Journal, Gustavo also created the look for the Herald's Hot Shots, GoodLife Magazine, Champions special sports publications and the innovative Herald Radio.