First and foremost, I am NO Gustavo Leon and would never pretend to be so let's make that perfectly clear. I am only substituting this issue due to another commitment that Gustavo has and will do my best to represent him well!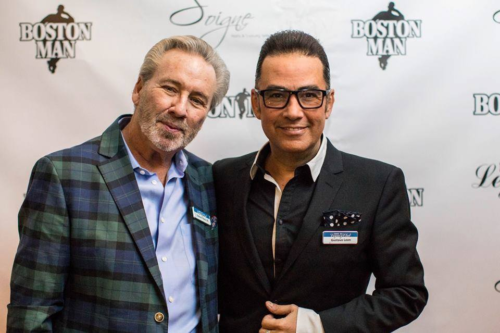 As we all continue to reflect on the ongoing very difficult time in our lives dealing with social distancing, separation from family and friends and this devastating virus known as Covid19, bear in mind we will persevere! Unfortunately, none of us knows when this is going to end and none of us knows when we are going to be together in a festive setting such as the BostonMan Magazine Legacy Events. But clearly it's the one event I am really looking forward to attending and seeing all of my Legacy Club friends!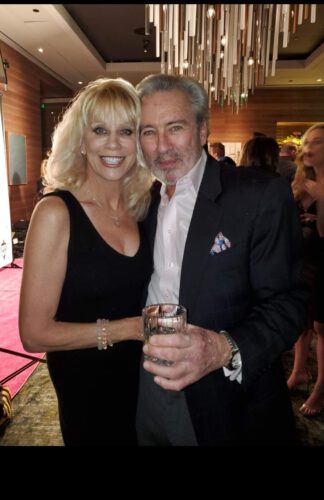 I must admit that I, like probably most of you, was initially guilty of just disregarding fashion during the first week or two of the pandemic. My idea of fashion was what time was I going to change from my morning PJs to my night PJs. However, I soon realized that I was NOT giving in to the pandemic and started  dressing like I was going somewhere and had a purpose.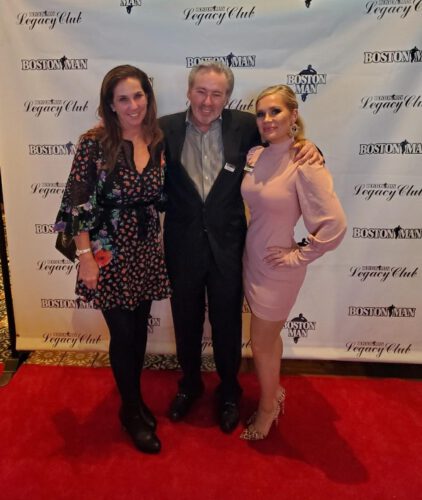 In my mind fashion is very subjective, some have it, some never will. My fashion sense has gone from the ridiculous to the sublime in my humble opinion. Ten years ago I honestly had no clue about fashion until I met Melanie Wernick, who has been an incredible influence on what I wear and how I wear it. She has been my best friend and mentor for all these years and has been my guiding influence. Frankly, in my opinion, I now feel like I dress for success. My wardrobe ranges from casual designers like Vineyard Vines and Ralph Lauren to elegant designers like Armani, Burberry and Zing.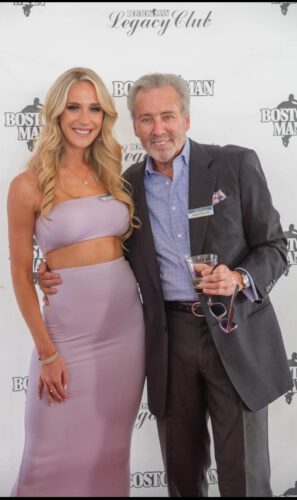 I try to compliment my outfits with the perfect shoes, scarves, pocket squares, etc. The great thing about fashion is we all have the ability to create a look in our minds that works for us and makes a statement. Fashion has been defined as the prevailing style of dress or behavior at any given time, with the strong implication that fashion is characterized by change. Amen!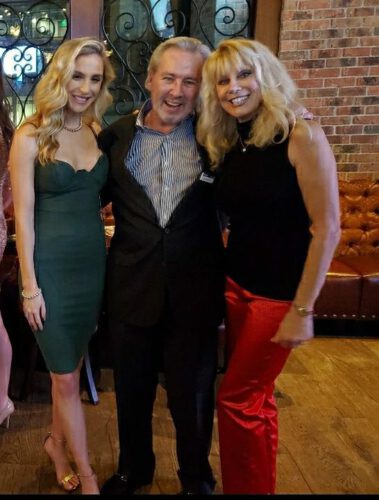 Mark Twain once said, "Clothes make a man"!  Edward Naczi says, if you attend a Legacy Club Event and you are fortunate enough to have Debbie and Andrea Cadigan on your arm, it really doesn't matter what you are wearing. We have another Legacy Club member, Dedra Estes who is a true fashionista. Proud to call her a dear friend and truly feel she epitomizes class and fashion! Another Legacy Club member, Alan Rouleau, has been designing and dressing men for years, a legend in our community. In fact, he has designed multiple beautiful suits for the original BostonMan, Matt Ribaudo.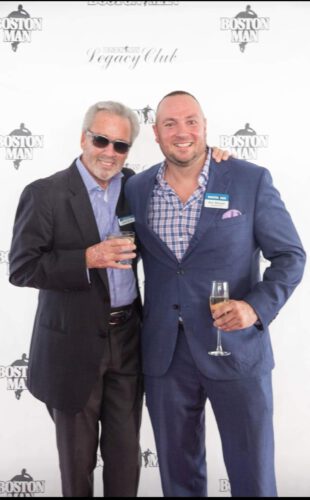 The BostonMan Legacy Events are  great networking events where folks from all walks of life and industries meet to exchange ideas, thoughts, and ways to make our Great city even Greater! In addition if you want to see and be seen, our events are the ultimate fashion gathering for some of the cities most influential men and women.
Stay Safe! Stay Healthy! Stay Boston Strong! Looking forward to seeing everyone at our next BostonMan Magazine Event!
**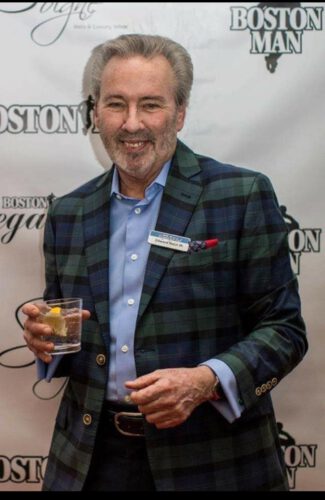 Edward Naczi has been in the field of Advertising and Marketing for his entire adult life. After graduating with a journalism degree, he went on to be the Directiorof Business Advertising and Marketing at AT&T and won the Advertising Age Promotion of the year for AT&T Opportunity Calling for Business as well as many Effie and Echo promotions from the Direct Marketing Association. He has been a legacy member since September of 2018!